Archive for Ezekiel War (Ezekiel 38-39)
FREE Bible prophecy documentary book download proving our generation will see the return of the Lord. Do you want to know what is going to happen in the future before it actually takes place? The Word of God provides you with specific details about our future and all of these things are coming to pass in this generation. If you aren't saved yet this is a must read! The Last Chronicles of Planet Earth April 10, 2014 Edition written by Frank DiMora
6.1 Earthquake Larreynaga, Nicaragua
http://earthquake.usgs.gov/earthquakes/eventpage/usd0003cqx#summary
6.0 Quake Iquique, Chile
http://earthquake.usgs.gov/earthquakes/eventpage/usc000pfgr#summary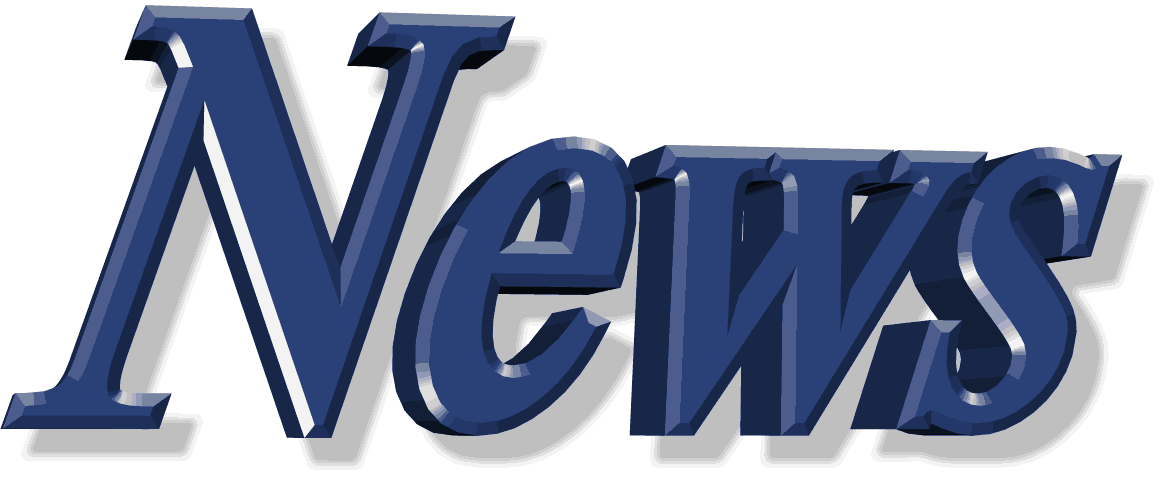 Headline: Israeli institute prepares priests for Jerusalem's third temple
On April 10, at 5 p.m., hundreds of Jews will gather at the Maimonides rabbinical institution plaza in the Kiryat Moshe neighborhood in Jerusalem and start learning the Jewish laws of Passover. Rabbis and experts, including Rabbi Yisrael Ariel, the head of the Temple Institute in the Old City of Jerusalem, the leading body preparing for the establishment of the third temple, will teach the audience the laws of the Passover sacrifice. Alongside Ariel, the ritual slaughterer (shohet) Rabbi Yehudah Giatt will teach the audience about the unique elements of the slaughter of the Passover sacrifice. After the lessons, the real thing will start: the simulation of the Passover sacrifice. This isn't the first time that the "Association of Temple Organizations" will hold this activity, but this year the practice drill and re-enactment of the Passover sacrifice will be carried out by the students of the school for priests, Nezer Ha-kodesh, which started operating this year. The priest school intends to train the hundreds of priests that would be needed to work at the third temple; many Jews endeavor for its establishment in Israel today.
April 10, 2014
http://www.al-monitor.com/pulse/originals/2014/04/third-temple-jerusalem-priest-offering-rituals-al-aqsa.html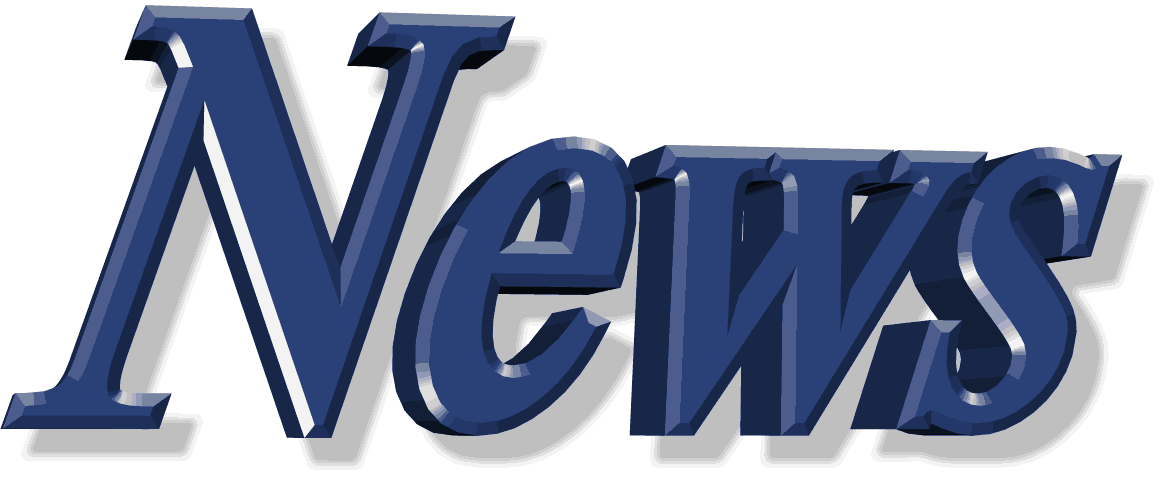 Headline:  Hamas calls on Abbas to 'unleash the resistance' in the West Bank
Hamas on Wednesday called on Palestinian Authority President Mahmoud Abbas to "unleash the resistance" in the West Bank  against Israel. The Hamas call came following Prime Minister Binyamin Netanyahu's decision to cut high-level economic and civilian contacts with the Palestinian Authority.   In an official statement released by Spokesperson Fawzi Barhoum, Hamas said Netanyahu's move to end the cooperation  with the Palestinian Authority obligated Abbas to allow the "unleashing of resistance, in order to deter the Israeli occupier and to defend our people, our land and our holy sites." The Hamas statement called on the Palestinian Authority to end the peace negotiations, to end security coordination with the "occupation," and to embark on an international and regional campaign to delegitimize it. "Netanyahu's move today proves that there is not place for the negotiations and there is a danger to continue them under any pretense," the statement read.
April 9, 2014
http://www.jpost.com/Middle-East/Hamas-calls-on-Abbas-to-unleash-the-resistance-in-the-West-Bank-348038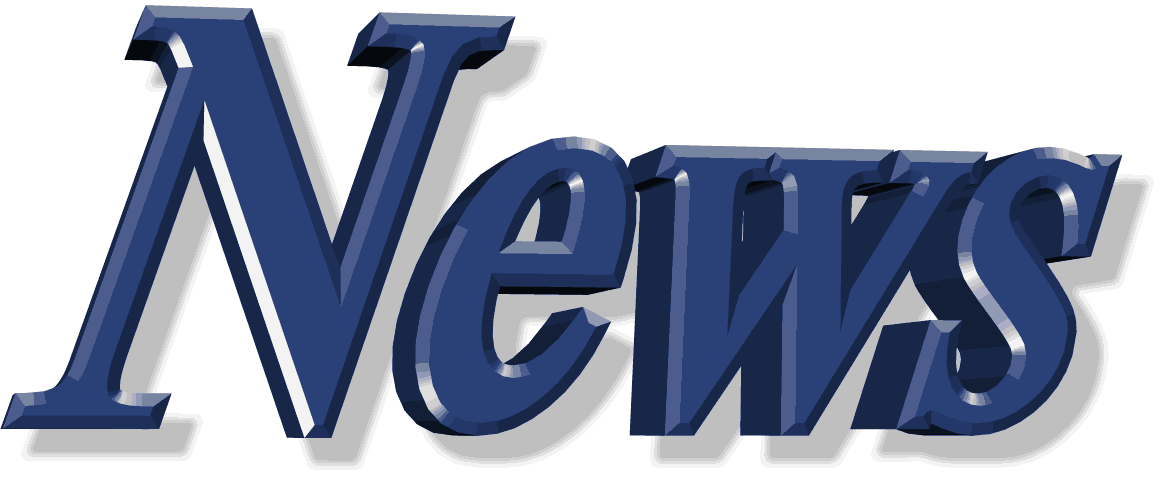 Headline:  UN chief: Palestinians to join international conventions by May 2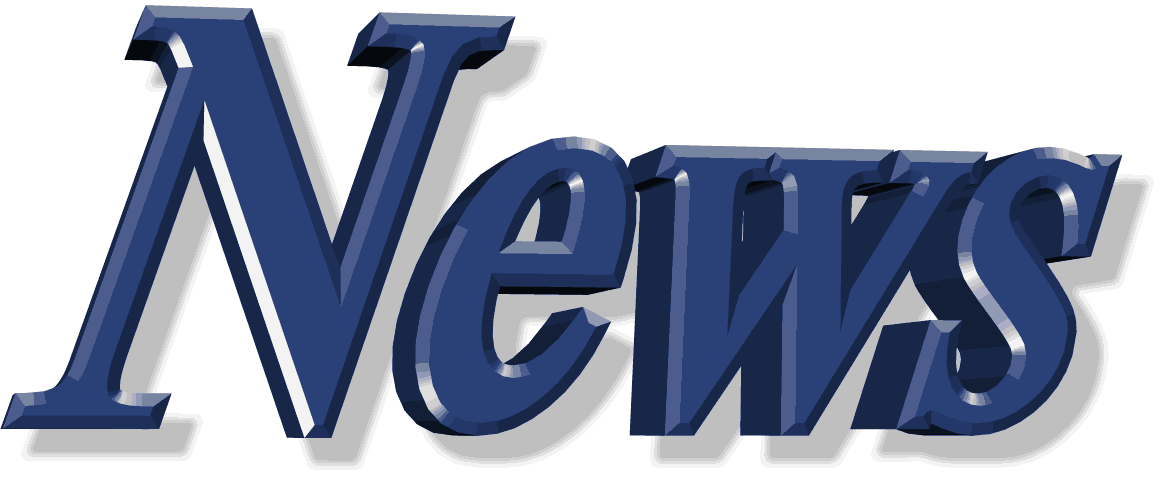 Headline:Netanyahu Orders Cutback in Contacts with Palestinian Authority

United Nations Secretary of General Ban Ki-moon signed late Wednesday the official documents indicating that he had received and begun processing the Palestinians' request to join the 10 international conventions under the auspices of the UN.In the documents, which were distributed to all of the countries that are signatory to the particular conventions in question, the UN chief wrote that the State of Palestine would be added to the conventions on May 2 – 30 days after the official request was submitted by Palestinian President Mahmoud Abbas. Meanwhile, Israel announced on Wednesday a partial freeze in high-level contacts with the Palestinians and also threatened economic steps after they signed international conventions, deepening a crisis menacing U.S.-brokered peace talks. Israeli government officials said Prime Minister Benjamin Netanyahu had ordered cabinet members, directors-general of government ministries and other senior officials not to meet their counterparts in the Palestinian Authority.
April 10, 2014
http://www.haaretz.com/news/diplomacy-defense/.premium-1.585013#
http://www.voanews.com/content/reu-netanyahu-orders-cutback-in-contacts-with-palestinian-authority/1889968.html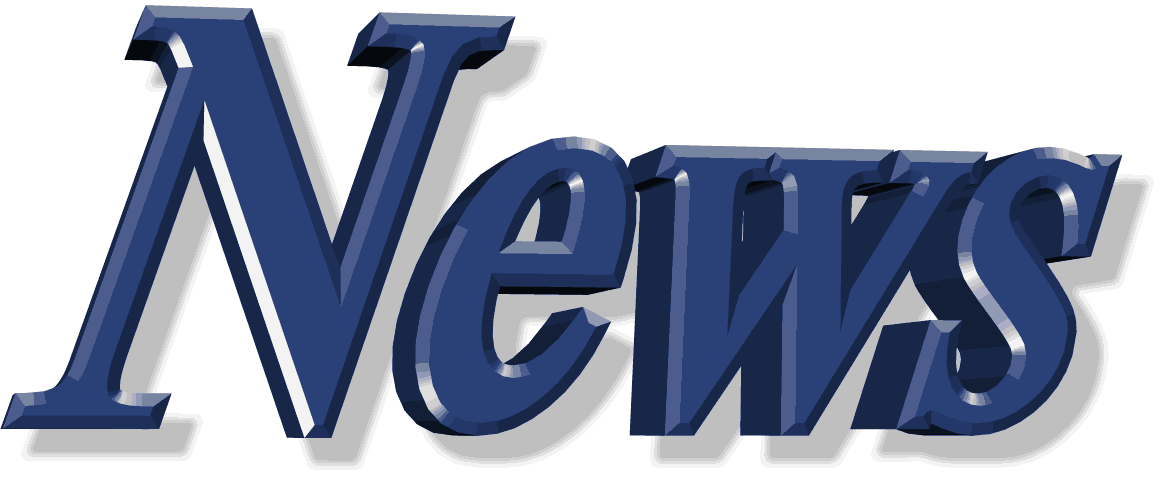 Headline:  Gaza Terrorists Fire Mortar Shells at IDF Patrol
Gaza terrorists fired mortar shells at an IDF force that was patrolling near the security fence early Thursday afternoon. No one was hurt and no damage was caused. The force returned fire in the direction that the mortars were fired from. The IDF Spokesman said that the incident was the third time in two days in which terrorists fired at IDF soldiers patrolling the Gaza fence.
April 10, 2014
http://www.israelnationalnews.com/News/News.aspx/179492#.U0bAd1fbD4U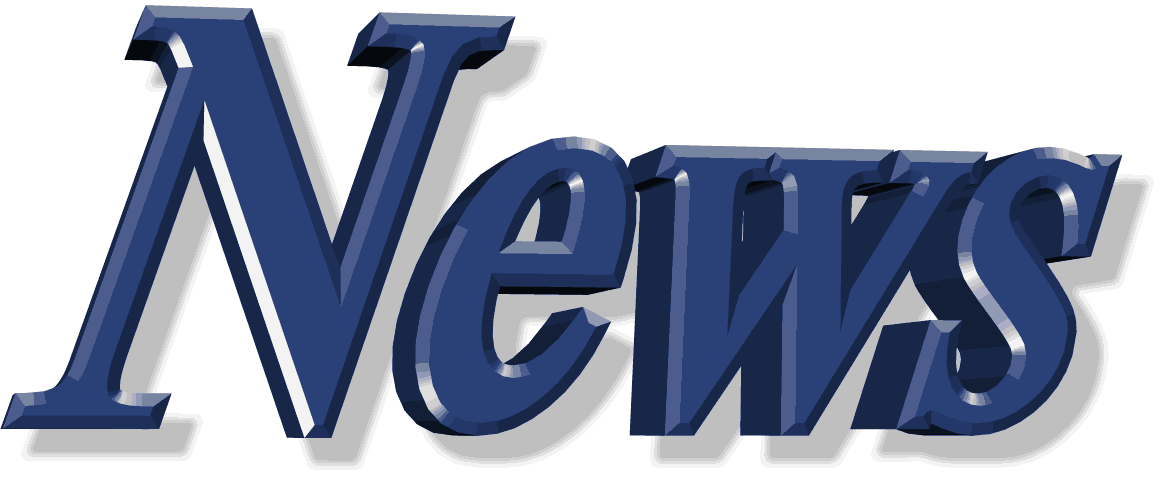 Headline:  Israeli launches spy satellite after US refusal to push for Iran's weapons program's dismantlement
Prime Minister Benjamin Netanyahu decided not to delay the launch of Israel's improved Ofek 10 spy satellite Wednesday night April 9, hours after the six powers and Iran wound up another round of talks in Vienna on comprehensive accord on its nuclear program. Israel decided to show some muscle over the Obama administration's consent to raise Iran's weapons program at the next round of nuclear negotiations next month, debkafile's Washington and Jerusalem sources report. But this assurance, relayed also to the Saudi government, was not accompanied by information on the points to be raised, or the US response if Tehran continued to maintain that its weapons program is non-existent and therefore not up for negotiation with the world powers. Neither did Washington reply to questions from Jerusalem about how US negotiators would act in the light of the latest intelligence data supplied by Israel, Britain and Holland attesting to accelerated Iranian work on its putatively non-existent weapons program.  The Israeli prime minister is still waiting for an answer from Washington. But at least one American official admits to knowing the truth. "It would take Iran just two months to produce enough fissile material for a nuclear weapon," US Secretary of State John Kerry told a Senate Foreign Relations Committee hearing Tuesday in a downbeat assessment of efforts to curb Tehran's nuclear program.
April 10, 2014
http://debka.com/article/23833/Israeli-launches-spy-satellite-after-US-refusal-to-push-for-Iran%E2%80%99s-weapons-program-s-dismantlement-
1 Thessalonians 5:33 For when they shall say, Peace and safety; then sudden destruction cometh upon them, as travail upon a woman with child; and they shall not escape.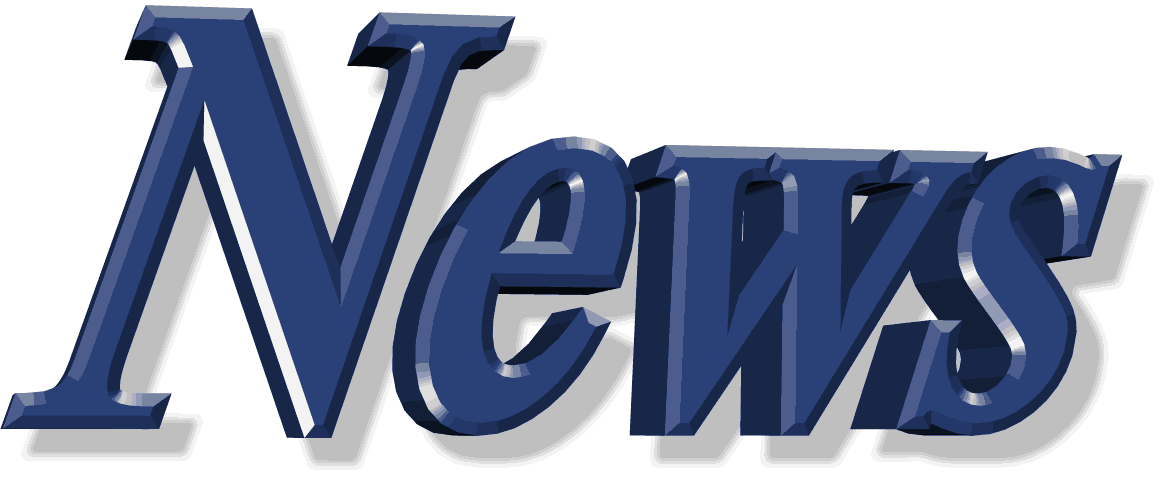 Headline:   Israeli, Palestinian negotiators reportedly set to meet again amid crisis in talks
Despite the current stalemate in peace talks, Israeli and Palestinian negotiating teams were due to hold another meeting on Thursday alongside US mediators, Israeli media reported. "We note that the contact in meetings between the negotiators are continuing, and note that they are engaging in serious and intensive efforts to find a way out of the current impasse," US State Department spokeswoman Jen Psaki said Wednesday night without confirming that a meeting between the sides was scheduled to take place on Thursday. Israeli chief negotiator Tzipi Livni and her Palestinian counterpart Saeb Erekat, and US mediator Martin Indyk have so far met three times since Sunday.Amid the crisis in the diplomatic process that emerged last week, US Secretary of State John Kerry and Foreign Minister Avigdor Liberman met on Wednesday night in Washington, and discussed the floundering peace talks among other regional issues.
April 10, 2014
http://www.jpost.com/Diplomacy-and-Politics/Israeli-Palestinian-negotiators-reportedly-set-to-meet-again-amid-crisis-in-talks-348101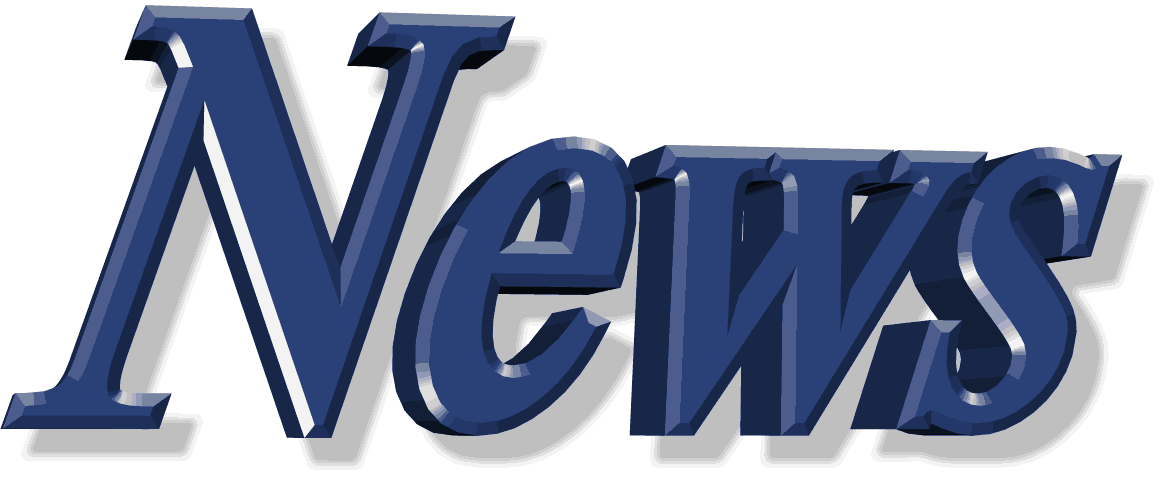 Headline:Abbas Says Talks Could Continue Beyond April 29
Palestinian Authority leader Mahmoud Abbas says he may be willing to extend talks with Israel beyond their current April 29 deadline, throwing a lifeline to US Secretary of State John Kerry's floundering diplomatic efforts between the sides. Speaking to pan-Arab newspaper Asharq al-Awsat, Abbas denied that his decision to unilaterally apply for membership to 15 international agencies should have scuppered talks – despite unilateral moves during the negotiation period being a clear violation of the term of negotiations. Abbas said the move had nothing to do with Israel and that he was simply acting to uphold the rights of the "Palestinian people". Nonetheless, any extension of talks would require an acceptance of Jerusalem as the capital of a future Palestinian state, he cautioned, echoing previous conditions leveled by PA officials for a continuation of talks.
April 10, 2014
http://www.israelnationalnews.com/News/News.aspx/179488#.U0bAuFfbD4U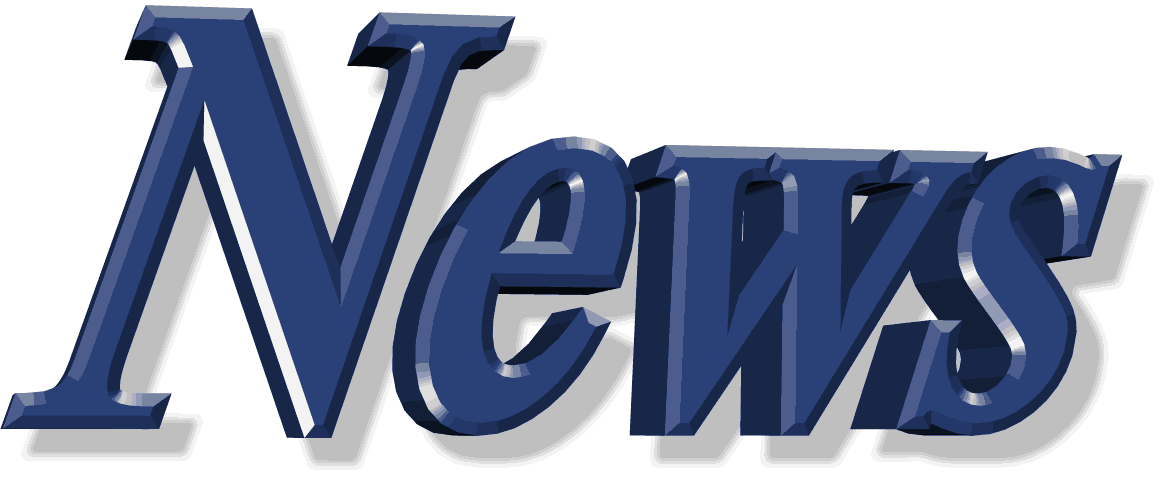 Headline:  Arab League: Stalemate in Peace Talks is All Israel's Fault
The Arab League, as expected, on Wednesday blamed Israel for the impasse in the peace talks with the Palestinian Authority (PA), and called on the United States to keep up efforts to salvage the talks. At a meeting of Arab foreign ministers in Cairo, the Arab League said Israel was responsible for the "serious predicament" facing the negotiations, citing its failure to release about two dozen terrorist prisoners as one of the major causes, reported the Lebanese Daily Star. "[The ministers] called on America to continue its efforts for the resumption of the negotiation track that obliges Israel to implement its commitments … according to the agreed time frame," a League statement said.
April 10, 2014
http://www.israelnationalnews.com/News/News.aspx/179471#.U0bBKlfbD4U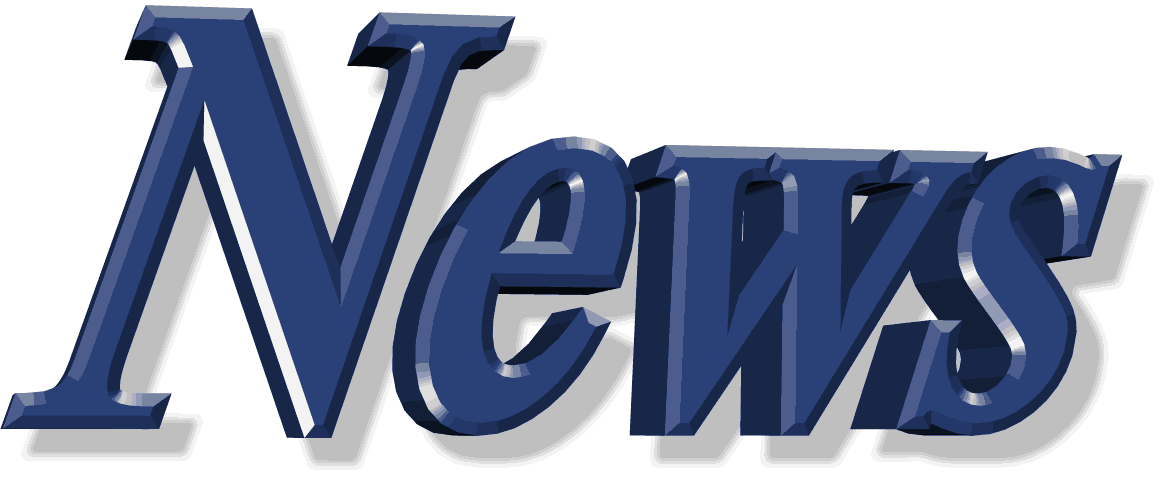 Headline:Israeli Minister Urges Netanyahu to Annex Settlements
A senior Israeli minister has urged Prime Minister Benjamin Netanyahu to annex a swathe of Jewish settlements in the occupied West Bank, saying peace talks with the Palestinians were dead. The U.S.-backed negotiations came close to collapse last week amidst mutual recrimination and although the two sides are seeking to overcome the crisis, Netanyahu has already started to impose punitive sanctions on the Palestinians. Economy Minister Naftali Bennett, who is head of the ultra-nationalist Jewish Home party, wrote to the prime minister late on Wednesday saying Israel should extend its sovereign territory to a number of major settlement blocs. "It is clear that the current process has exhausted itself and that we are entering a new era," said Bennett, urging Netanyahu to annex a number of large settlements.
April 10, 2014
http://www.voanews.com/content/reu-israeli-minister-urges-netanyahu-to-annex-settlements/1890285.html
"Do not keep silent, O God! Do not hold Your peace, And do not be still, O God! 2 For behold, Your enemies make a tumult; And those who hate You have lifted up their head. 3 They have taken crafty counsel against Your people, And consulted together against Your sheltered ones. 4 They have said, "Come, and let us cut them off from being a nation, That the name of Israel may be remembered no more."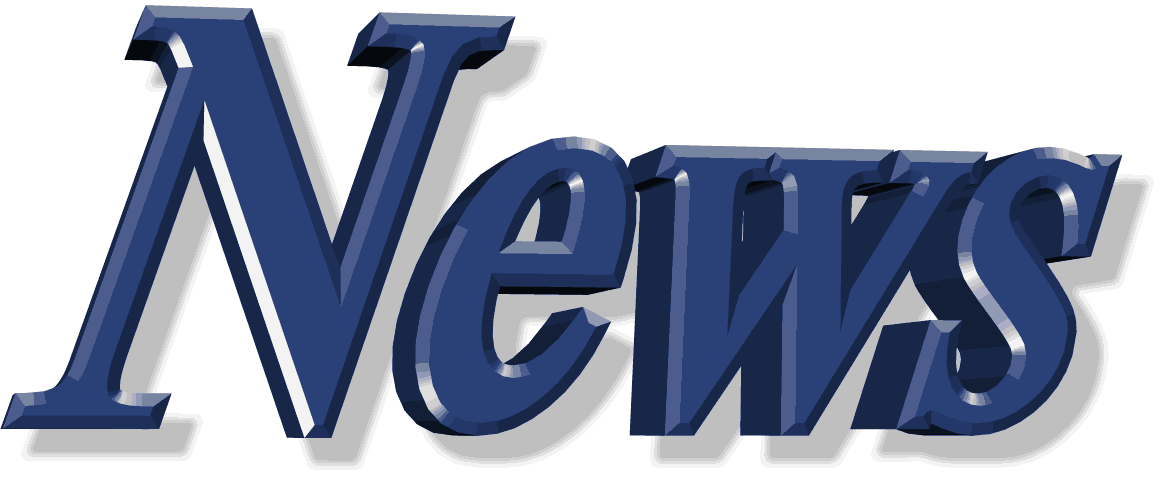 Headline:  Jordan, Russia 'seeking solution to Syria crisis'
His Majesty King Abdullah on Wednesday held talks with Russian President Vladimir Putin that focused on bilateral ties and means to develop them at all levels. Discussions also focused on the situation in the Middle East, particularly the Syrian crisis and its regional repercussions, according to a Royal Court statement. At the meeting, held at the presidential palace in Moscow, King Abdullah and Putin underlined their commitment to institutionalising mechanisms of cooperation to best serve the interests of the two countries. The two leaders voiced their willingness to develop cooperation in the areas of energy, water, agriculture, transport and tourism. They also reviewed efforts to bring about peace between the Palestinians and the Israelis according to the two-state solution and mitigate the impact of the Syrian crisis on the stability of the region, especially in light of the growing violence and extremism. In press statements before the talks, the Monarch and Putin expressed their "satisfaction" over the level of Jordanian-Russian ties.
April 9, 2014
http://jordantimes.com/jordan-russia-seeking-solution-to-syria-crisis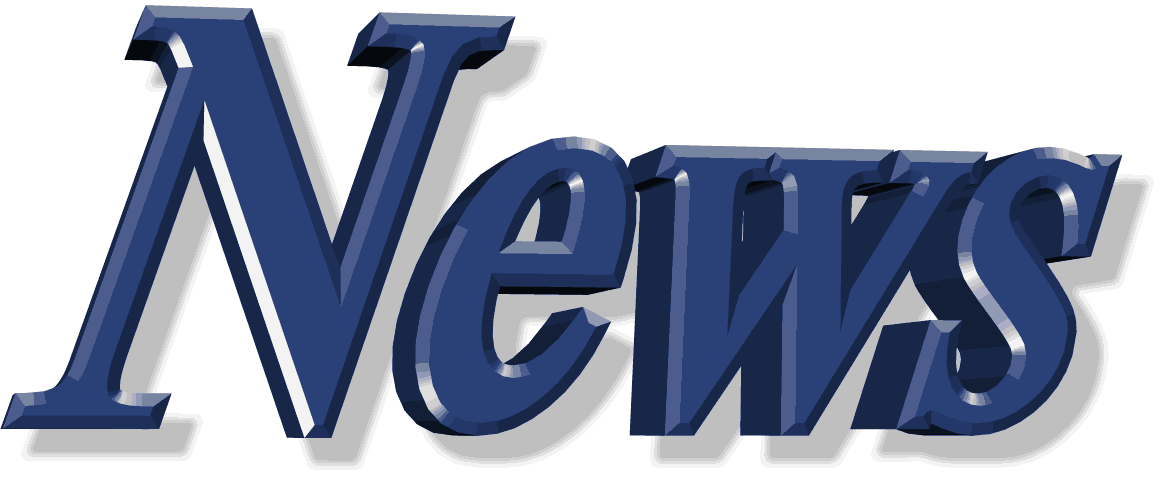 Headline:  Israel urges UN action against Hezbollah
Israel's Ambassador to the United Nations Ron Prosor called on the Security Council to take drastic steps against Hezbollah in the wake of the group's admission that it had planted a bomb targeting IDF troops on the Israel-Lebanon border last month. Hezbollah chief Hassan Nasrallah said in an interview published Monday that his organization was behind the blast, which took place on March 14 in the Har Dov area but did not cause any casualties or damage to IDF position. "Yes, the explosion in the Shebaa Farms that Hezbollah has not claimed until now was the work of the resistance, which means the work of Hezbollah," Nasrallah told the Al-Safir daily. In a letter to UN Secretary General Ban Ki-moon and the UN Security Council, Prosor noted that Nasrallah's admission is further evidence that Hezbollah continues to act south of the Litani River, near the border with Israel, which is a violation of UN Security Council Resolution 1791 that ended the 2006 Second Lebanon War.
April 10, 2014
http://www.timesofisrael.com/israel-urges-un-action-against-hezbollah/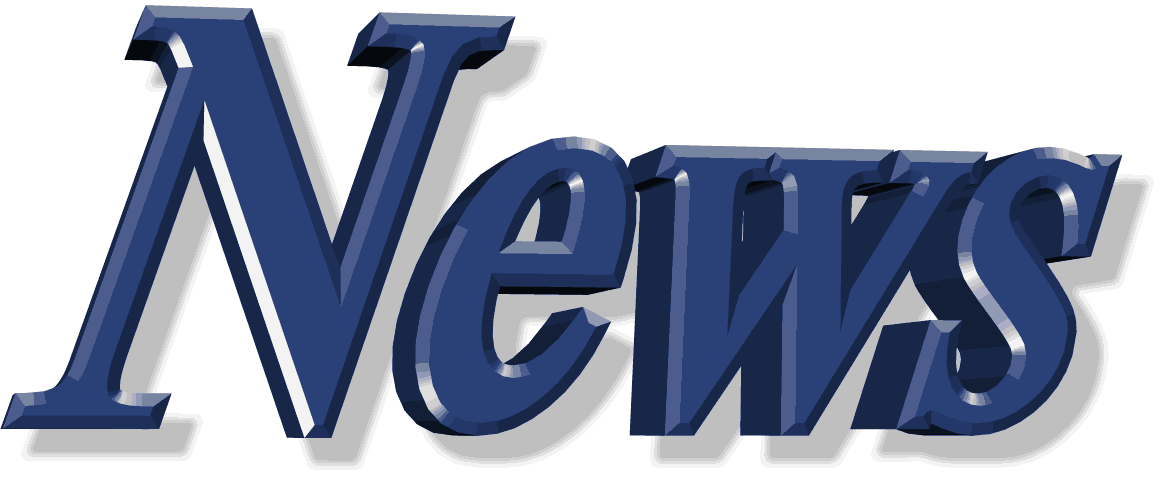 Headline: Tripoli's residents clash with army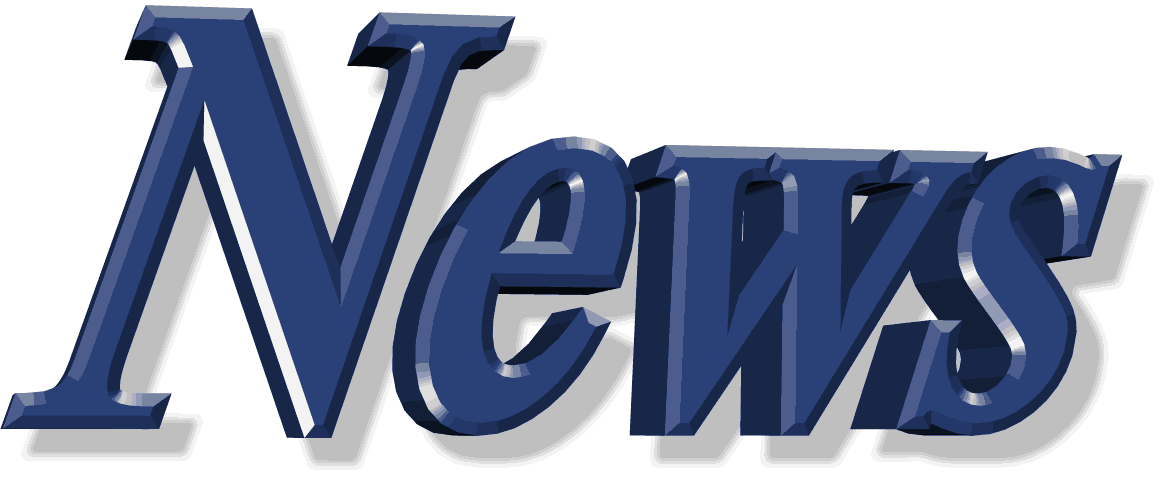 Headline:  Army deploys in Beqaa
Tripoli's security plan has so far ended tensions between Bab al-Tabbaneh and Jabal Mohsen fighters as army raids and the pursuit of wanted individuals has made it difficult for both parties to return to the frontlines. But as the Lebanese Armed Forces continues to ramp up security measures and pursue wanted suspects, army personnel are being met with fierce objections from local residents who condemn the raids.  Earlier this week, the Lebanese army announced the continued implementation of Tripoli's security plan, pointing out that it had "raided warehouses of weapons and arrested wanted persons." But after the LAF raided houses in al-Barraniya neighborhood Monday night, families and supporters of the detained took to the streets Tuesday morning, blocking roads and burning tires in protest of raids they said were insulting and demeaning. The National News Agency reported that demonstrators threw three bombs at the Abu Ali River in protest of the LAF's arrests.
April 10, 2014
https://now.mmedia.me/lb/en/reportsfeatures/542764-tripolis-residents-clash-with-army
https://now.mmedia.me/lb/en/lebanonnews/542768-army-deploys-in-beqaa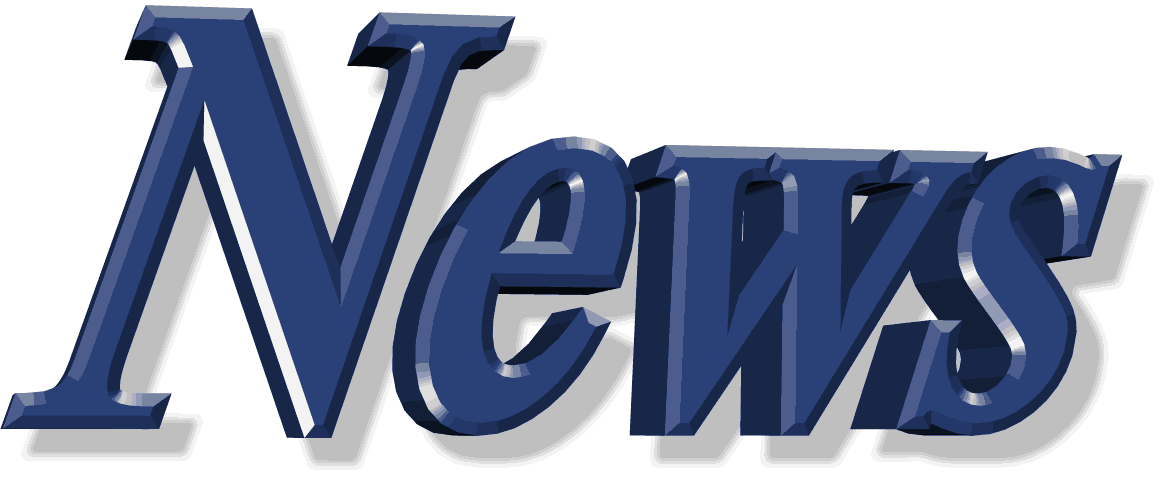 Headline:  In sign of warming ties, Russian military delegation visits Egypt
A 19 member Russian military delegation arrived in Cairo on Wednesday for a visit that will last a number of days, signifying the warming ties between the two countries.
This is the third such visit in less than two months. The delegation is set to meet with Egyptian military officials, according to an airport security source quoted by the Egyptian newspaper Al-Masry Al-Youm. Meanwhile, European foreign policy chief Catherin Ashton also arrived in Egypt on Wednesday for a two day visit to discuss the upcoming presidential elections with senior officials, Ahram Online reported. Ashton plans to hold talks with presidential candidates, among them the expected victor, former Egyptian army chief Field Marshal Abdel Fattah al-Sisi.
April 10, 2014
http://www.jpost.com/Middle-East/In-sign-of-warming-ties-Russian-military-delegation-visits-Egypt-348150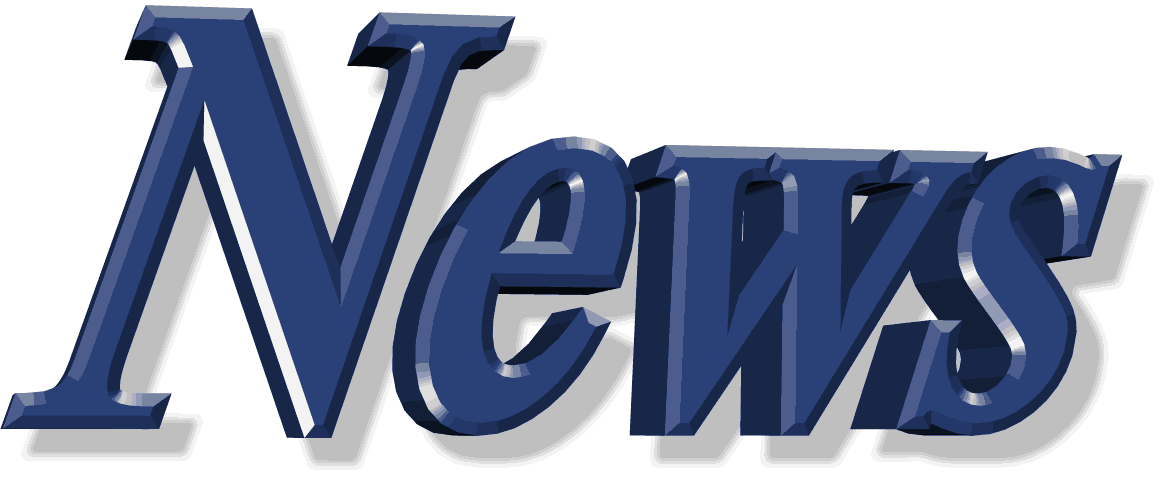 Headline: Syria crisis: Car bombings 'kill 25′ in Homs
Two car bombs have exploded in the Syrian city of Homs, killing at least 25 people and wounding scores more, state news agency Sana says. The report blamed "terrorists" for the blasts, half an hour apart, in the Karam al-Luz district. In a separate development, the rebel-held town of Rankous, north of Damascus, is reported to have fallen to government forces. State TV said the final battle to capture Rankous lasted 18 hours. In a live report from the strategically important town, it said that the government victory came after weeks of intense fighting. The Syrian Observatory for Human Rights – a UK-based activist group – said rebel fighters had withdrawn from Rankous at the request of residents after a truce was agreed. The observatory – which has a network of informants on the ground – said the truce was negotiated by local officials. The group also reported the bombings in Homs, saying they had been carried out in an area that is mostly populate by Alawites – the sect to which President Bashar al-Assad belongs. Sana reported: "Twenty-five people fell as martyrs, including women and children, and more than 107 others were wounded after the explosion of the two car bombs."
April 9, 2014
http://www.bbc.com/news/world-middle-east-26959088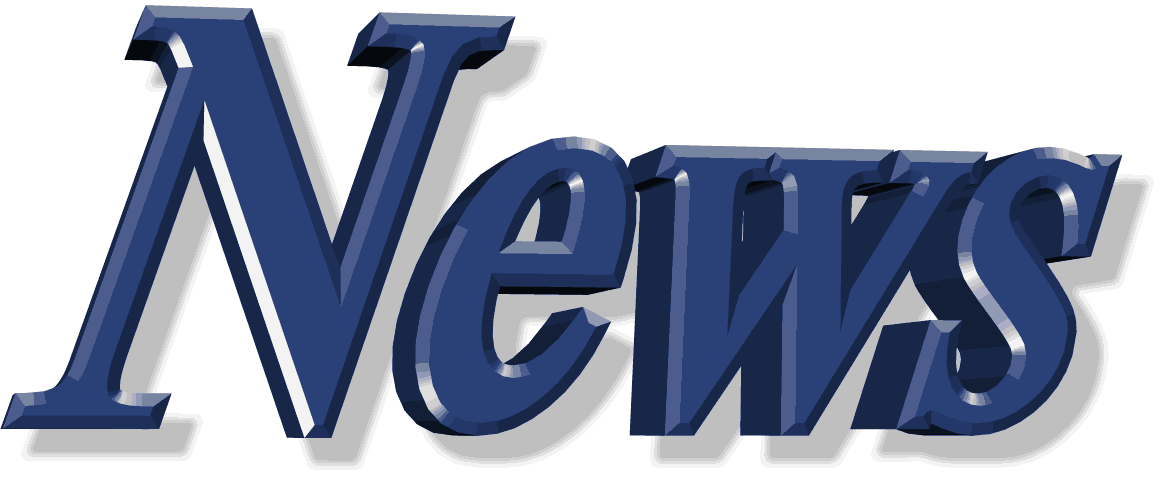 Headline: Syria activists say rebel infighting kills 24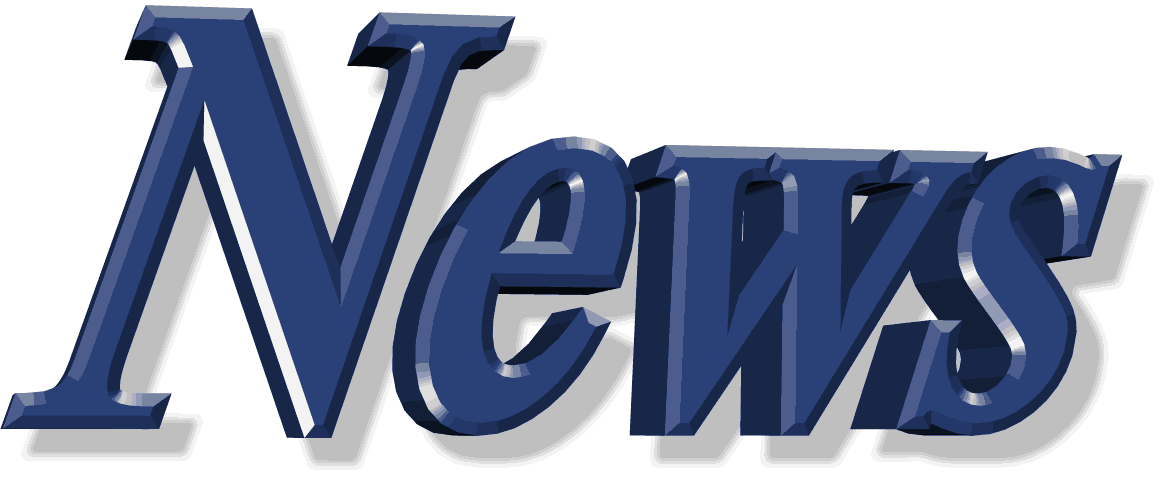 Headline: Syrian regime forces overrun Rankous
Fierce infighting between rival Islamic rebel groups in eastern Syria left some 24 fighters dead on Thursday, while government shelling killed at least four teenagers in a town in the country's west, activists said. The four were killed in the rebel-held town of Rastan, just north of the city of Homs, a day after two car bombs exploded in a government controlled district there, killing 25 and wounding over 100. It was the latest episode in a relentless cycle of blood and violence that has gripped the country since March 2011, when the uprising against President Bashar Assad's rule began. Opposition groups including the Local Coordination Committees and the Britain-based Syrian Observatory for Human Rights said the teenagers were killed in a barrage of artillery shells that struck a residential district. ''Bashar Assad and his gangs killed the children. They are slaughtering us, old and young and children,'' said one man, standing beside the bodies shrouded in white sheets, in a video posted online. Other footage showed heavy smoke rising behind buildings as the shells hit. The videos were consistent with The Associated Press' reporting on the incident.
April 10, 2014
http://www.boston.com/news/world/middle-east/2014/04/10/activists-rebel-infighting-syria-kills/QgNB4timMyri5xbqWRQNNP/story.html
http://www.dailystar.com.lb/News/Middle-East/2014/Apr-10/252879-syrian-regime-forces-overrun-rankous.ashx#axzz2yVGK8Dpr
Listed below are the nations which will attack Israel from Ezekiel chapter 38 and their modern day names.

Gog is the leader of the Russian invasion of Israel.

Magog, Meshech, and Tubal comprise modern day Russia.

Persia is Iran, parts of northern Iraq, and Afghanistan.

Cush is Ethiopia and Sudan.

Put is Libya and will most likely include Tunisia, Algeria, and Morocco.

Gomer is Eastern Germany.

Beth Togarmah is Turkey and Armenia.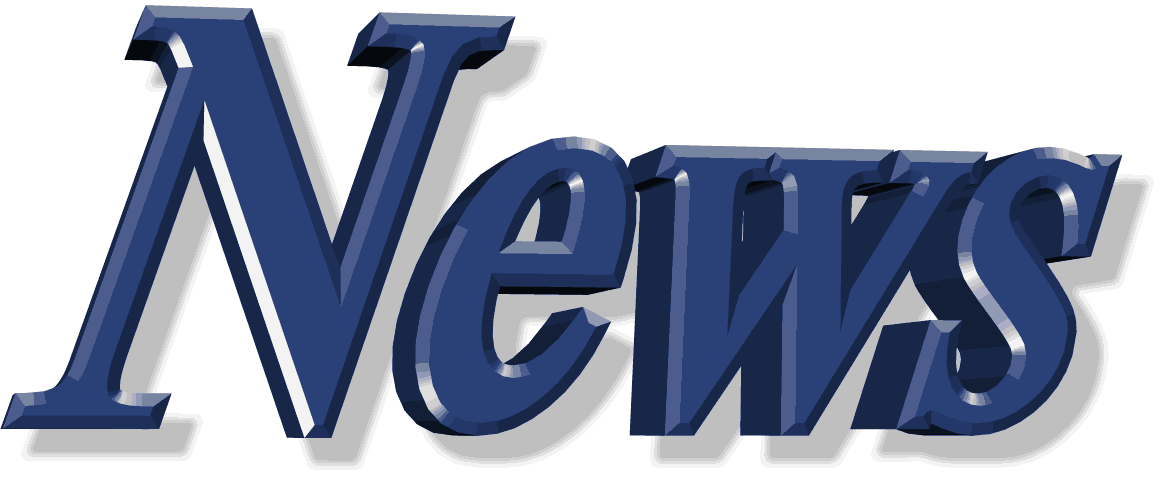 Headline:  Russia rejects US warnings over oil deal with Iran
A senior Russian diplomat on Wednesday angrily rejected U.S. warnings against striking an oil-for-goods contract with Iran, saying that Moscow wouldn't be intimidated by threats. Deputy Foreign Minister Sergey Ryabkov said in remarks carried by the state RIA Novosti news agency that an increase in Russian-Iranian trade is a "natural process that doesn't involve any elements of political or economic challenge to anyone." Russian business daily Kommersant has reported that Moscow plans to buy 500,000 barrels of Iranian oil a day, a deal that would shatter an export limit defined by an interim nuclear agreement world powers and Iran reached last year.
April 10, 2014
http://news.yahoo.com/russia-rejects-us-warnings-over-oil-deal-iran-195610491.html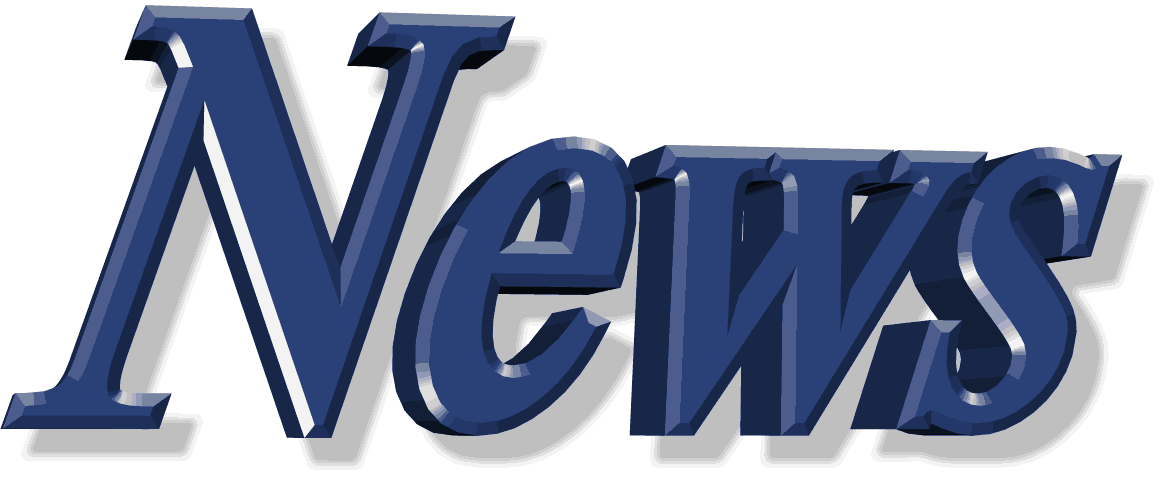 Headline:   Khamenei: Iran will never give up its nuclear programme
Iran's supreme leader Ayatollah Ali Khamenei has backed talks with world powers but warned Tehran will never give up its nuclear programme. He said Iran had agreed to the talks to "break the hostile atmosphere" with the international community. Iran and six world powers are working to agree a deal to replace an interim accord that expires in July. Iranian Foreign Minister Javad Zarif said the two sides were up to 60% in agreement after latest talks in Vienna. A senior US official was less upbeat but said all sides were committed to keep trying. They will meet again in May for a fourth round of talks to "bridge the gaps in all the key areas and work on the concrete elements of a possible" agreement, the statement said.
April 9, 2014
http://www.bbc.com/news/world-middle-east-26960548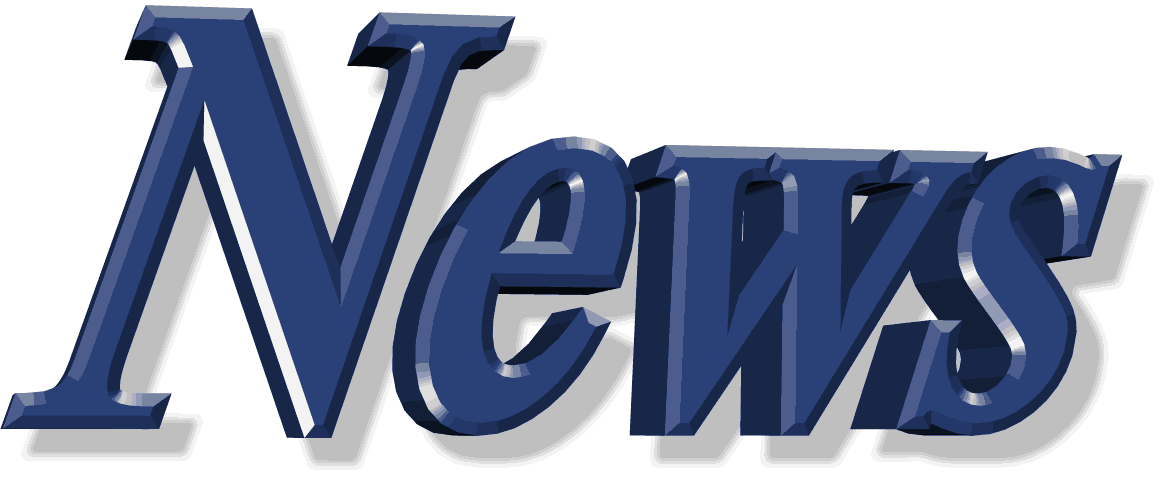 Headline:  Iraq forces clash militants in Anbar amid Ramadi curfew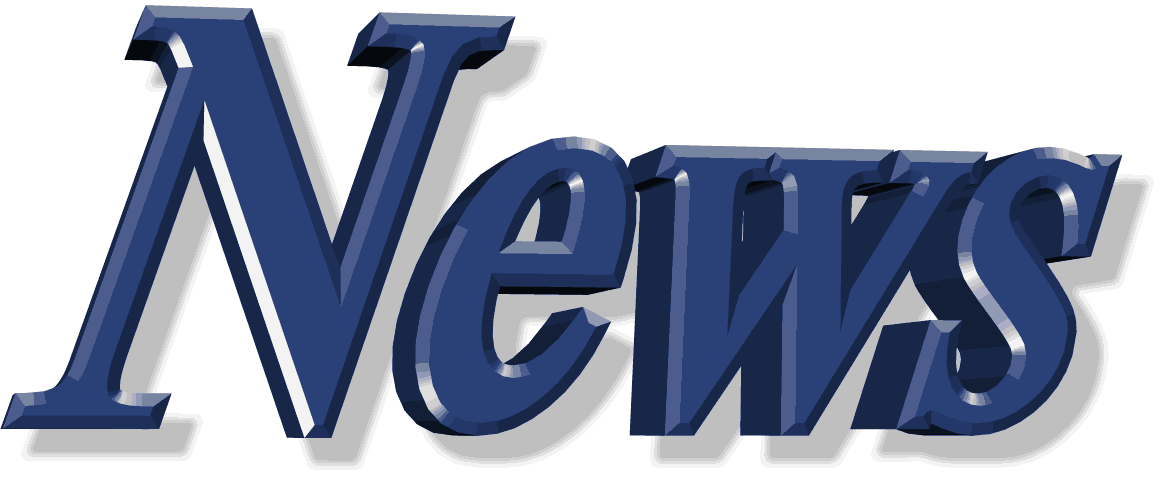 Headline:25 killed in separate violent attacks across Iraq
Iraqi forces have clashed with al-Qaeda-linked militants in the western province of Anbar, reports say, as the conflict continues in the restive province. The government forces have reportedly imposed a curfew on the city of Ramadi in Anbar Province, with all communication networks being cut off. Iraqi troops, backed by local tribesmen, have been fighting against the militants from the Islamic State of Iraq and the Levant (ISIL) in Anbar over the past few months.
April 10, 2014
http://www.presstv.ir/detail/2014/04/10/357987/iraqi-forces-clash-with-anbar-militants/

http://news.xinhuanet.com/english/world/2014-04/10/c_133253226.htm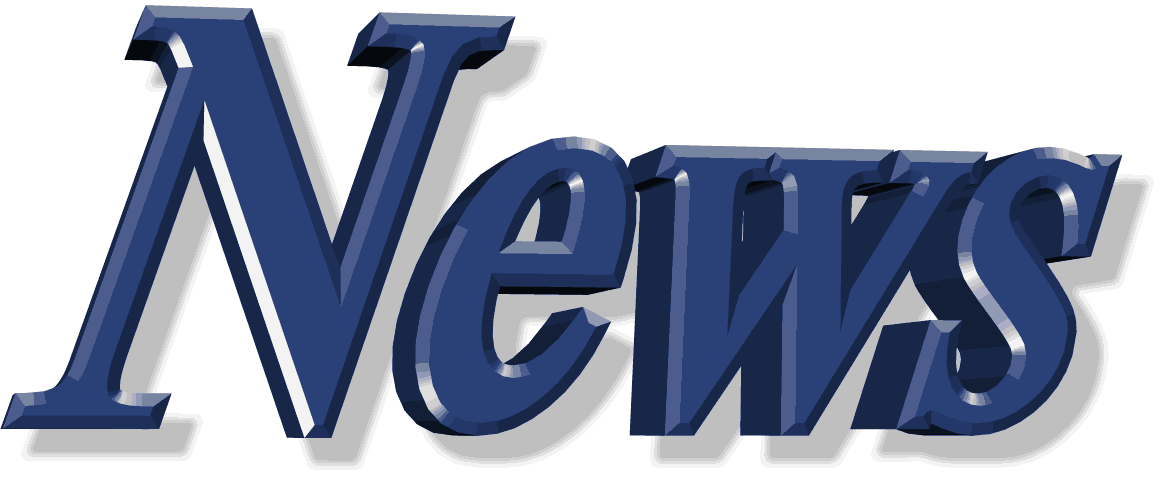 Headline:  UK, Poland and Sweden propose EU police mission for Ukraine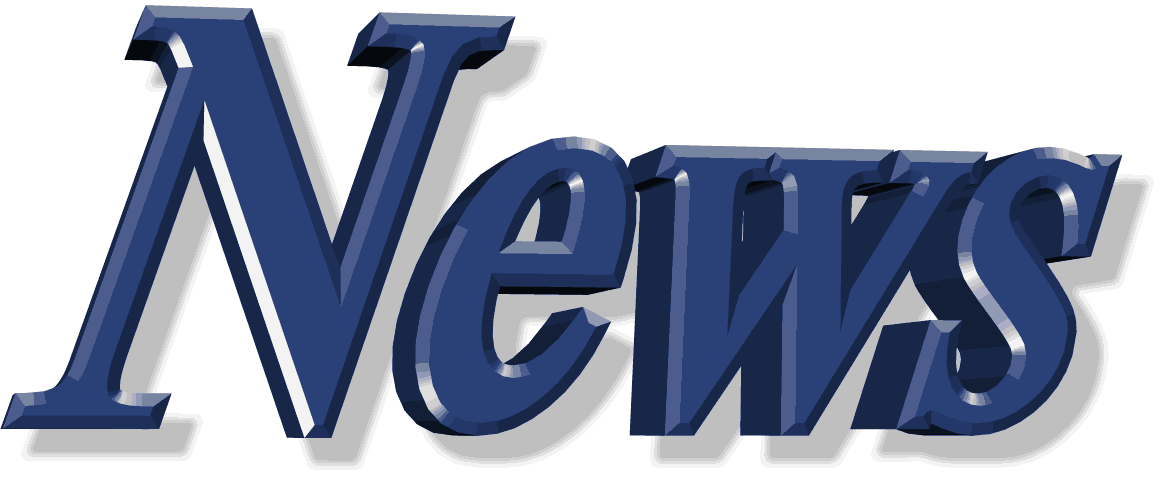 Headline:  Putin warns Russia may cut Ukraine gas supplies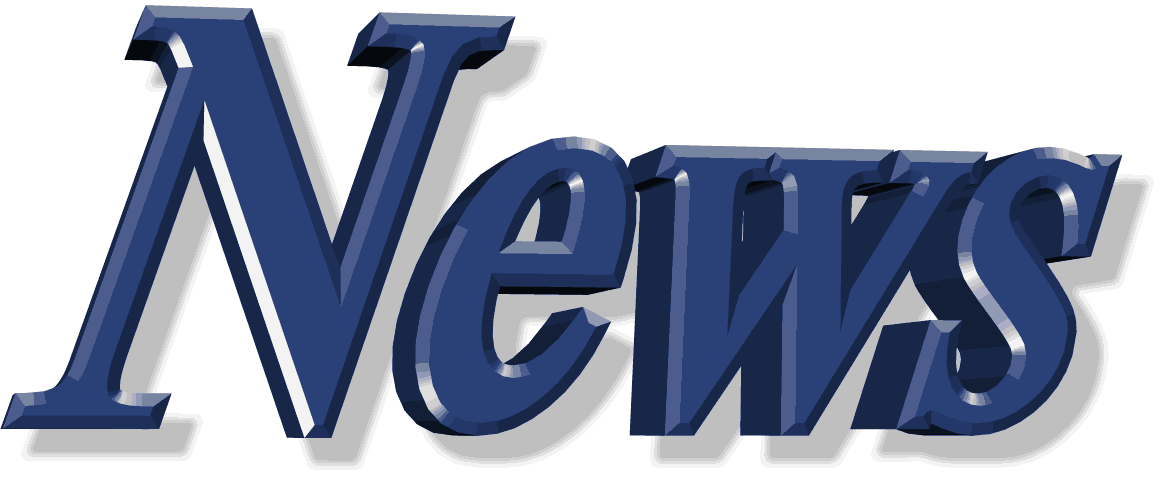 Headline:  Pro-Russia Separatists Reject Amnesty Offer in Ukraine Standoff
The UK, Poland, and Sweden have proposed sending an EU police mission to Ukraine to build up its law enforcement bodies in the wake of February's revolution."Re-establishing confidence in the rule of law in Ukraine will be vital for future stability. We thus propose a capacity-building mission focused on supporting the police and judicial system," they said in an informal paper circulated in Brussels this week. The paper, seen by EUobserver, notes the mission would focus on "monitoring, mentoring and advising" as well as "strategic advice". It says: "While the mission should primarily focus on central government in Kiev, it should also have a remit to work in the regions, monitoring and providing advice on how to build a robust national system in the medium to long-term." "This would provide a clearer idea of the pressures and challenges in the regions, and give a greater understanding of what is happening on the ground," it adds.
April 10, 2014
http://euobserver.com/justice/123816
http://www.newsdaily.com/world/2f49a1129ddb5c6e8b7ef4d598c8ff8a/putin-warns-russia-may-cut-ukraine-gas-supplies
http://www.voanews.com/content/ukraine-president-offers-amnesty-for-prorussians-occupying-buildings/1890231.html
Revelation 6:5-6  & Daniel 2:41-43- Decline of the Euro " When He opened the third seal, I heard the third living creature say, "Come and see." So I looked, and behold, a black horse, and he who sat on it had a pair of scales in his hand. 6 And I heard a voice in the midst of the four living creatures saying, "A quart of wheat for a denarius, and three quarts of barley for a denarius; and do not harm the oil and the wine." (Revelation)  "Whereas you saw the feet and toes, partly of potter's clay and partly of iron, the kingdom shall be divided; yet the strength of the iron shall be in it, just as you saw the iron mixed with ceramic clay. 42 And as the toes of the feet were partly of iron and partly of clay, so the kingdom shall be partly strong and partly fragile. 43 As you saw iron mixed with ceramic clay, they will mingle with the seed of men; but they will not adhere to one another, just as iron does not mix with clay." (Daniel 2:41-43)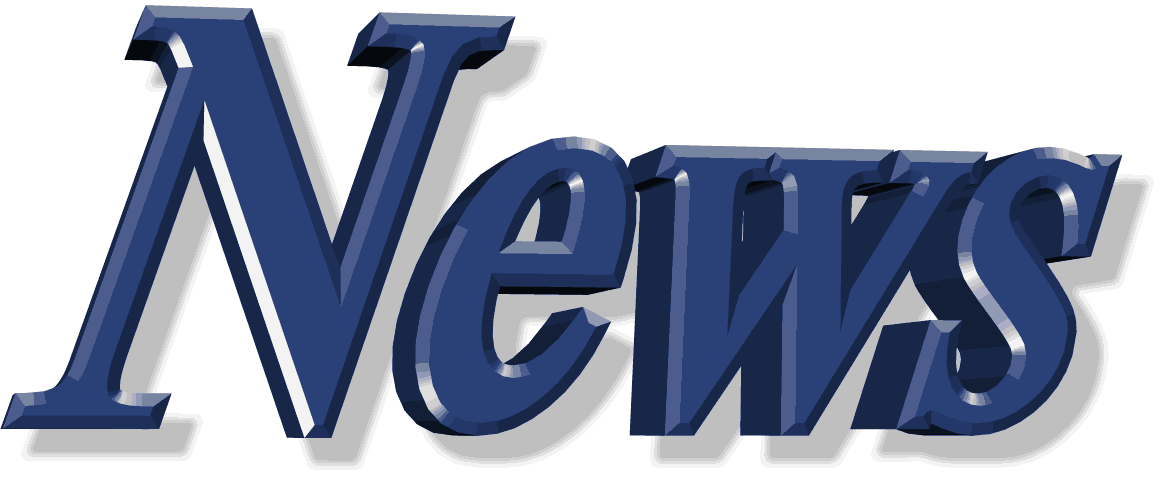 Headline:  Top economists warn Germany that EMU crisis as dangerous as ever
The eurozone debt crisis is deepening and threatens to re-erupt on a larger scale when the liquidity cycle turns, a leading panel of economists warned in a clash of views with German officials in Berlin."Debts above 130pc of GDP for Italy and 170pc for Greece are a recipe for disaster once we go into the next downturn," said Professor Charles Wyplosz, from Geneva University."Today's politicians believe the crisis is over and don't want to hear any more about it, but they have not tackled the core issues of fiscal union and public debt," he said, speaking at Euromoney's annual Germany conference.Ludger Schuknecht, director-general of the German finance ministry, insisted that the debt-stricken states of the eurozone are well on the way to recovery, ending their EU-IMF rescue programmes successfully one by one. There is no need for any major shift in policy. "The strategy has been right. We need to bring down debt and this is now consensus," he said.
April 9, 2014
http://www.telegraph.co.uk/finance/financialcrisis/10755882/Top-economists-warn-Germany-that-EMU-crisis-as-dangerous-as-ever.html
" When He opened the third seal, I heard the third living creature say, "Come and see." So I looked, and behold, a black horse, and he who sat on it had a pair of scales in his hand. 6 And I heard a voice in the midst of the four living creatures saying, "A quart of wheat for a denarius, and three quarts of barley for a denarius; and do not harm the oil and the wine." (Revelation 6:5-6)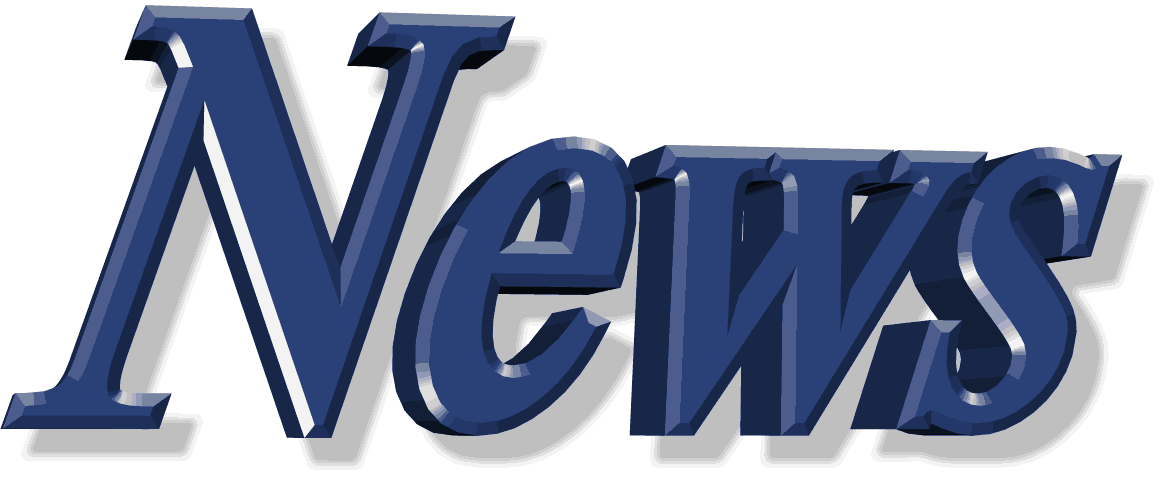 Headline: Stocks take another tumble; eBay heads lower
Stocks are heading lower after a mixed batch of corporate earnings reports. Biogen Idec, Gilead Sciences and other biotech companies extended their recent slump.The Standard & Poor's 500 index fell 15 points, or 0.8 percent, to 1,856 as of noon Eastern time Thursday. The Dow Jones industrial average lost 75 points, or 0.5 percent, to 16,361. The Nasdaq composite index dropped 75 points, or 1.8 percent, to 4,108. Ebay dropped 3 percent on news that Carl Icahn is backing down from his campaign to shake up the company. Biotechnology companies fell sharply. The sector has become volatile in recent weeks amid scrutiny over the cost of their drugs. Bond prices rose. The yield on the 10-year Treasury note fell to 2.63 percent.
April 10, 2014
http://finance.yahoo.com/news/stocks-another-tumble-ebay-heads-152811279–finance.html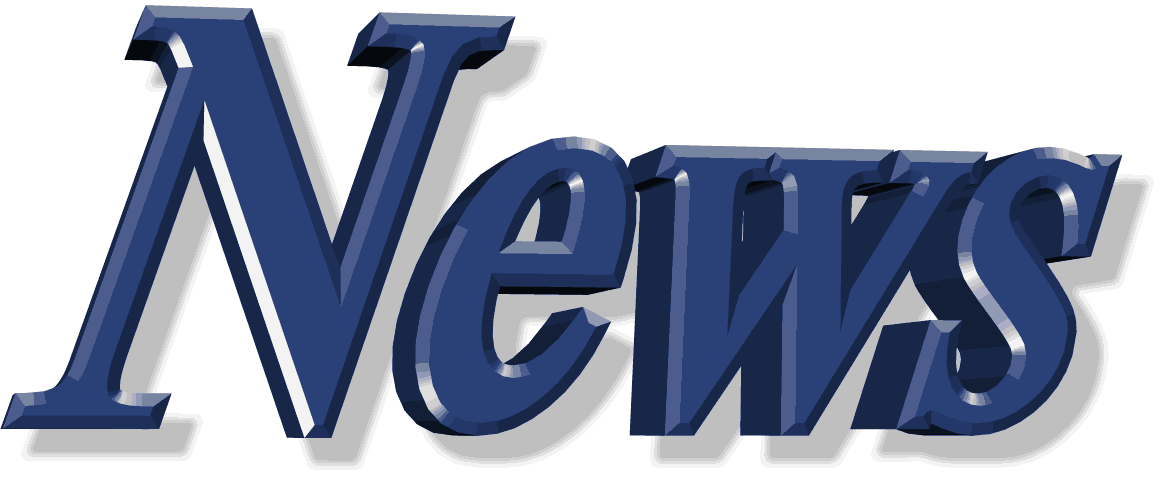 Headline: Harvard study: Your share of the federal debt is $106,000
American workers would have to cough up a one-time "debt reduction fee" of $106,000 to pay off the nation's debt that has grown 58 percent under President Obama, according to Harvard University's Institute of Politics annual report on the USA. The 91-page report provided to Secrets pegged the nation's debt at $16.7 trillion, up from the $10.6 trillion inherited by Obama. "The debt has grown so quickly because of large and repeated annual deficits in federal spending," said the report. What's more, the Annual Report of the USA, from the student at the Harvard Political Review and done in partnership with the American Education Foundation, found that food stamp usage has surged 77 percent during the recession and that Social Security benefits will be slashed 23 percent starting in 2033 unless Congress and the White House institute sweeping reforms.
April 10, 2014
http://washingtonexaminer.com/harvard-us-debt-bill-is-more-than-106000-per-worker-77-surge-in-food-stamp-use/article/2547035
Luke 21:11  & Revelation 6:8 "And there will be great earthquakes in various places, and famines and pestilences; and there will be fearful sights and great signs from heaven." (Luke) "So I looked, and behold, a pale horse. And the name of him who sat on it was Death, and Hades followed with him. And power was given to them over a fourth of the earth, to kill with sword, with hunger, with death (Thanatos in Greek meaning the death of the body whether natural or violent), and by the beasts of the earth" (Revelation) Hosea4:1-3 & Ezekiel 38:20 & Zephaniah 1:3 "I will consume man and beast; I will consume the birds of the heavens, The fish of the sea, And the stumbling blocksalong with the wicked. I will cut off man from the face of the land," Says the Lord." (Zephaniah) "There is no faithfulness, no love, no acknowledgment of God in the land. There is only cursing, lying and murder, stealing and adultery; they break all bounds, and bloodshed follows bloodshed. Because of this the land mourns, and all who live in it waste away; the beasts of the field and the birds of the air and the fish of the sea are dying. [Hosea 4:1-3] The fish of the sea, the birds of the air, the beasts of the field, every creature that moves along the ground, and all the people on the face of the earth will tremble at my presence. The mountains will be overturned, the cliffs will crumble and every wall will fall to the ground. [Ezekiel 38:20]
Keep in mind that many of these diseases are 'cross-overs'- affecting both humans and animals.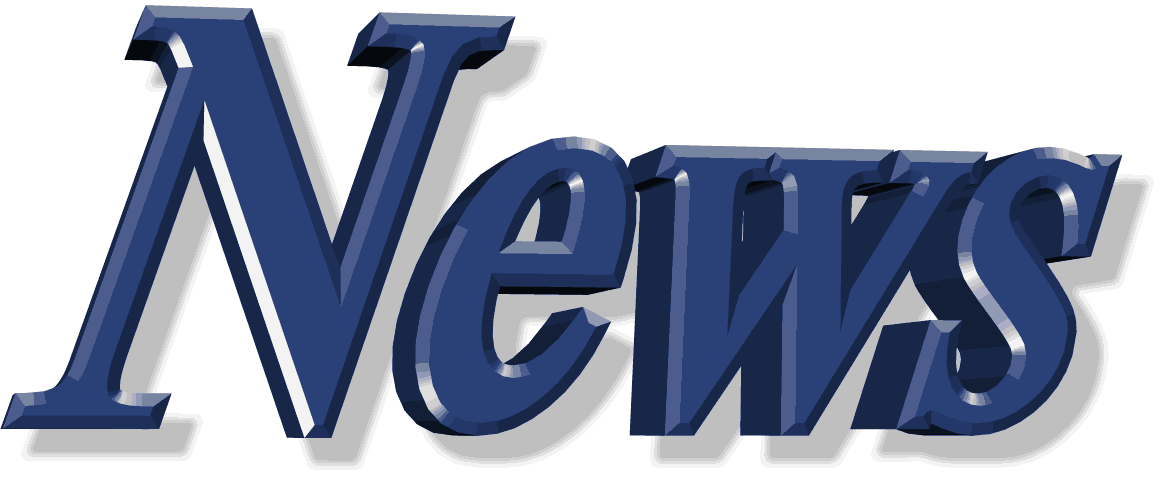 April 7, 2014 – Another man dies of swine flu in Lahore Pakistan
http://thefrontierpost.com/article/87546/Another-man-dies-of-swine-flu-in-Lahore/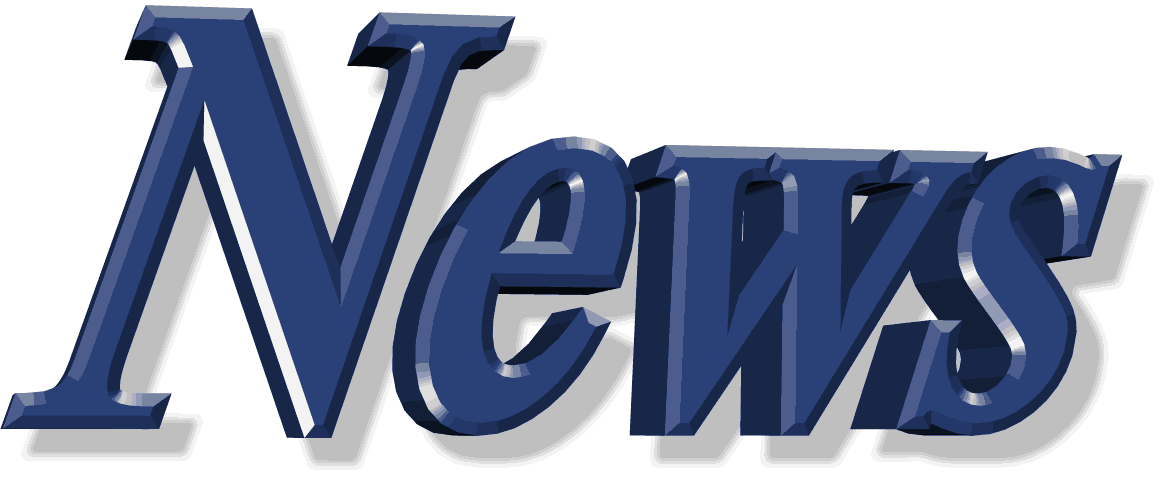 April 8, 2014 – 60+ Cows killed by lightning in Santiago, Chile
http://www.ctvnews.ca/world/lightning-kills-more-than-60-cows-at-farms-in-southern-chile-1.1766872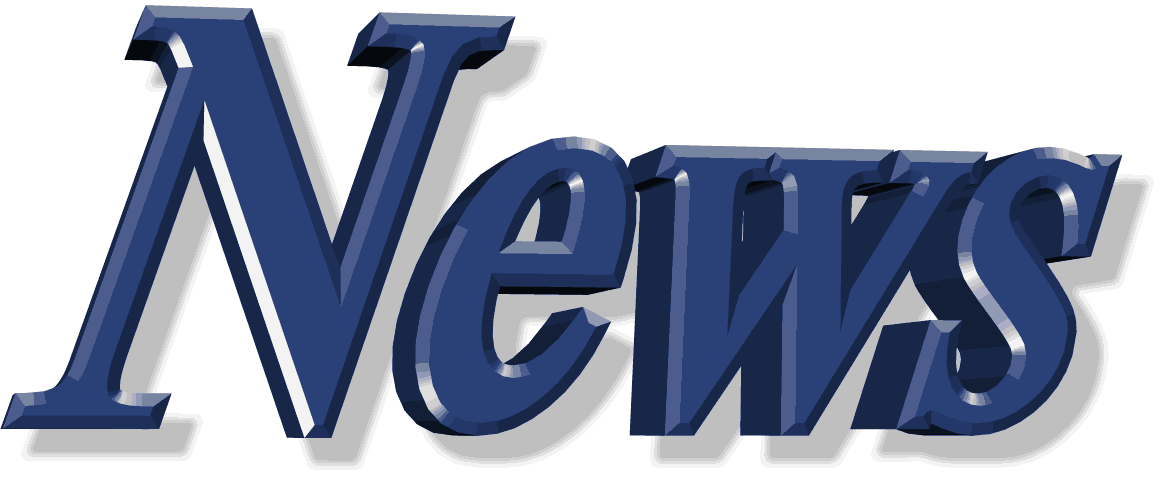 April 9, 2014 – 25 dengue deaths in Selangor Malaysia

http://www.nst.com.my/nation/general/25-dengue-deaths-in-selangor-1.557150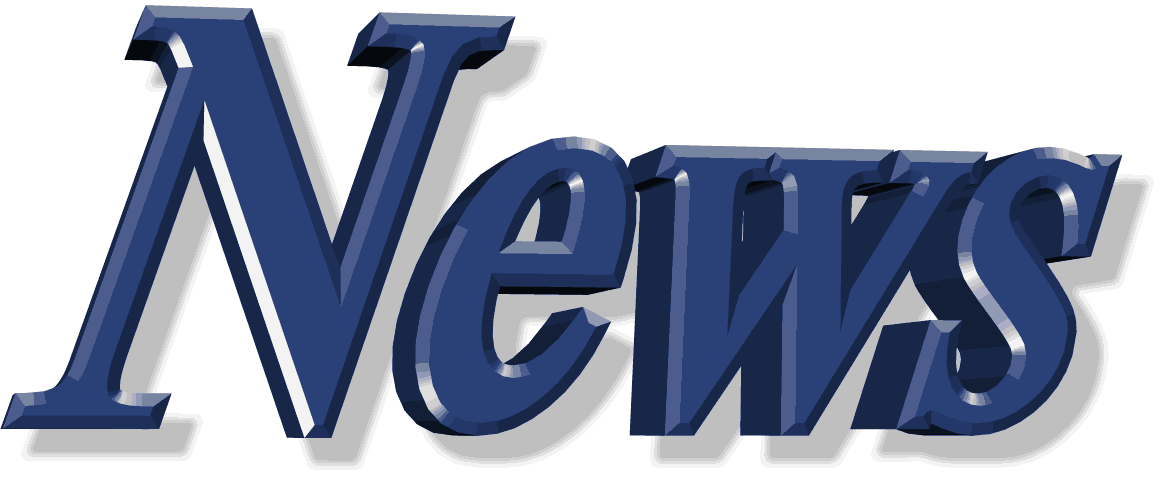 April 10, 2014 – Gulf of Mexico Dolphins, Sea Turtles Dying in Record Numbers
http://www.infowars.com/gulf-of-mexico-dolphins-sea-turtles-dying-in-record-numbers/
Amos 8:11, 1 Timothy  4:1-3 & Romans1:26-27 "Now the Spirit expressly says that in latter times some will depart from the faith, giving heed to deceiving spirits and doctrines of demons, 2 speaking lies in hypocrisy, having their own conscience seared with a hot iron, 3 forbidding to marry, and commanding to abstain from foods which God created to be received with thanksgiving by those who believe and know the truth." (1 Timothy) "Behold, the days are coming," says the Lord God, "That I will send a famine on the land, Not a famine of bread, Nor a thirst for water, But of hearing the words of the Lord." (Amos) "For this reason God gave them up to vile passions.  For even their women exchanged the natural use for what is against nature.  Likewise also the men, leaving the natural use of the woman, burned in their lust for one another, men with men committing what is shameful and receiving in themselves the penalty of their error which was due"(Romans)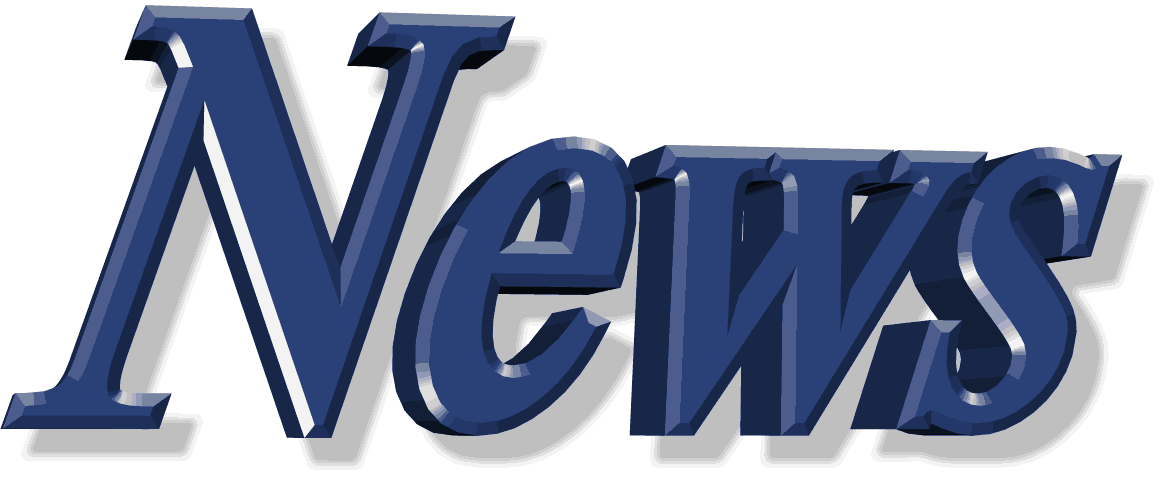 Headline:    Italian court recognizes a same-sex marriage
A court in Grosetto, Italy, recognized a same-sex marriage Thursday, authorizing the overseas union of two Italian men recorded in the city's civic registry. The acknowledgment, a first for Italy, involves two unidentified men, ages 68 and 57, from Grosetto, a city north of Rome in Tuscany. The two men were married in New York in 2012 in a civil ceremony. Although they sought to record their marriage in the local registry, they were turned down until local judge Paolo Cesare Ottati upheld their appeal, noting the Italian civil code "contains no reference to sex in relation to the requisites" for marriage. Ottati added there is "no impediment to the registration of a marriage contracted abroad."
April 10, 2014
http://www.upi.com/Top_News/World-News/2014/04/10/Italian-court-recognizes-a-same-sex-marriage/7281397142465/?spt=sec&or=tn
Matthew 24:7 7For nation shall rise against nation, and kingdom against kingdom: and there shall be famines, and pestilences, and earthquakes, in divers places. Luke 21:11 And great earthquakes shall be in divers places, and famines, and pestilences; and fearful sights and great signs shall there be from heaven. Luke 21:25 25 And there shall be signs in the sun, and in the moon, and in the stars; and upon the earth distress of nations, with perplexity; the sea and the waves roaring;

While no high magnitude earthquakes have been reported recently, there have been many low magnitude quakes that have struck at serious depths: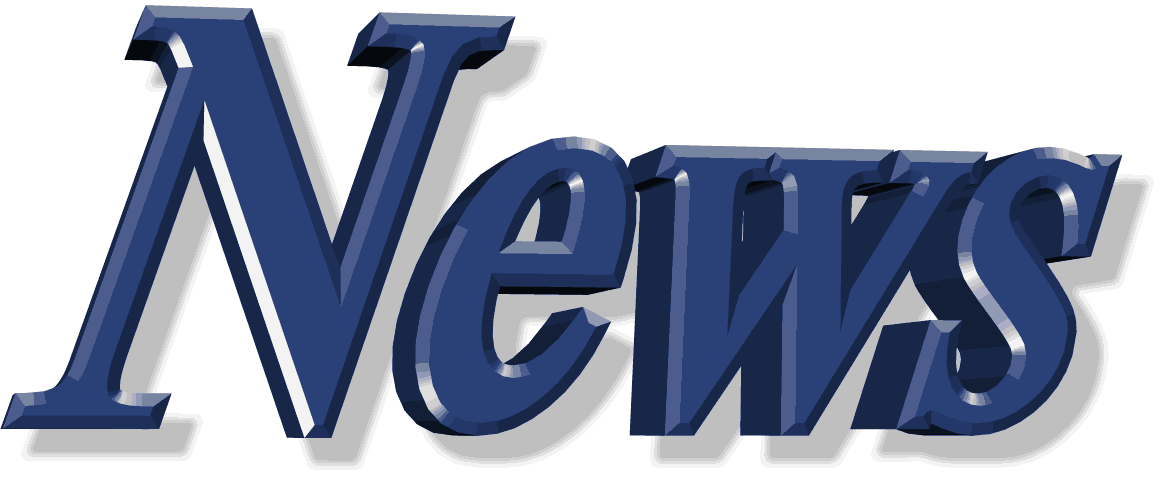 4.4 – Ndoi Island, Fiji at a depth of 360 miles
http://earthquake.usgs.gov/earthquakes/eventpage/usc000pdy5#summary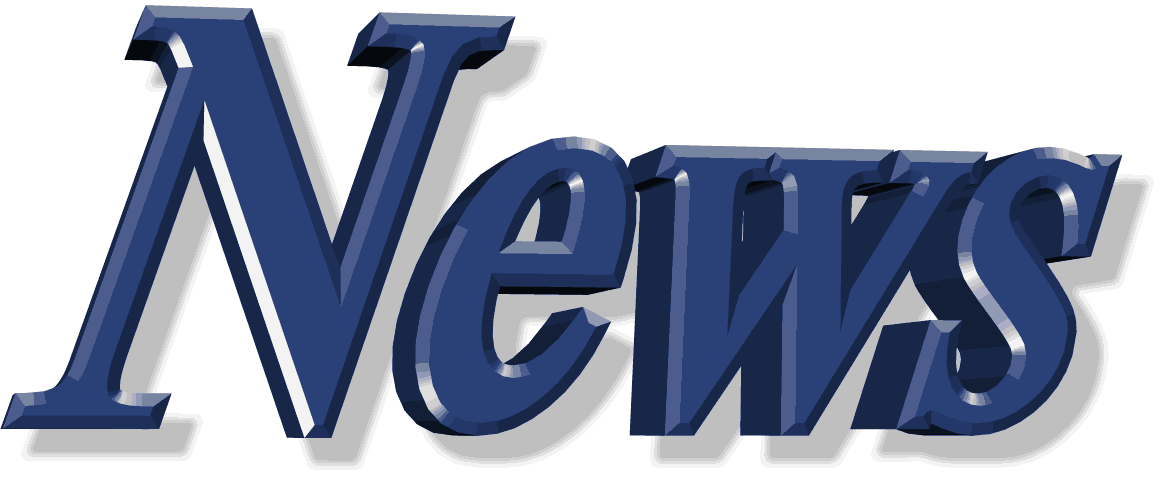 4.9 – Barberena, Guatemala at a depth of 108 miles
http://earthquake.usgs.gov/earthquakes/eventpage/usc000pdl7#summary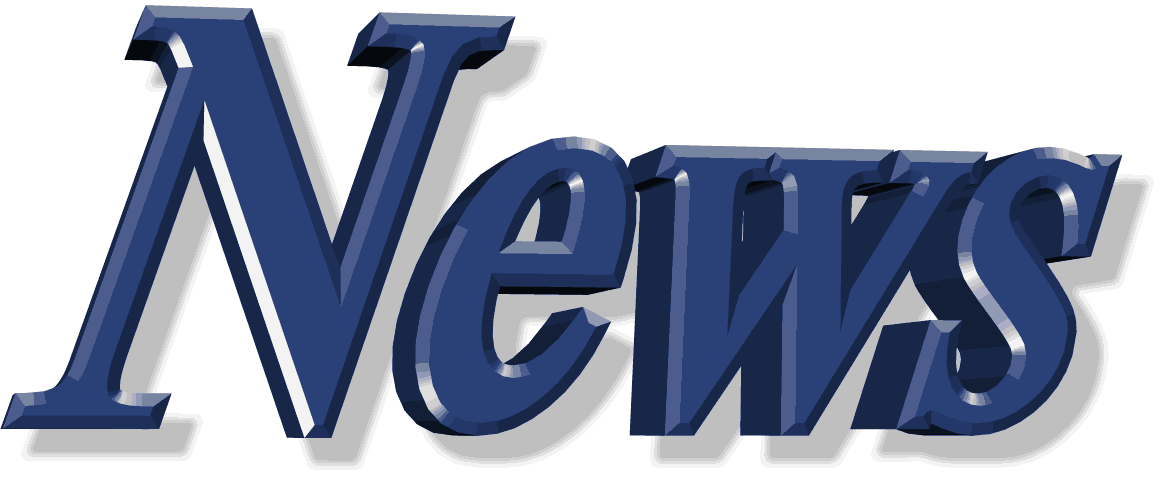 5.2 – Mata-Utu, Wallis and Futuna (off the eastern coast of Australia) at a depth of 204 miles
http://earthquake.usgs.gov/earthquakes/eventpage/usc000pd9d#summary
SPEAKING OF EARTHQUAKES IN DIVERS PLACES: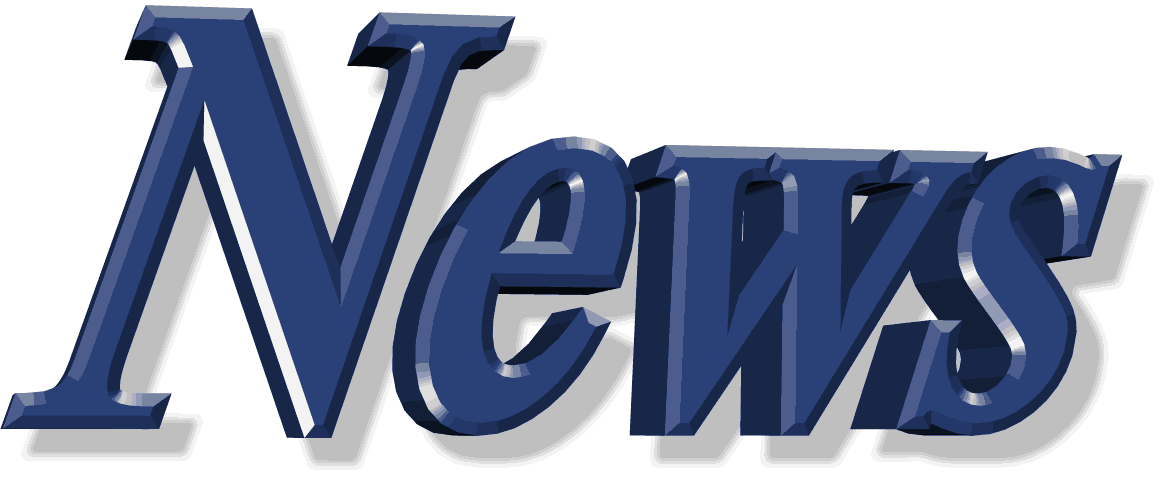 4.1 – Challis, Idaho
http://earthquake.usgs.gov/earthquakes/eventpage/usc000pe6v#summary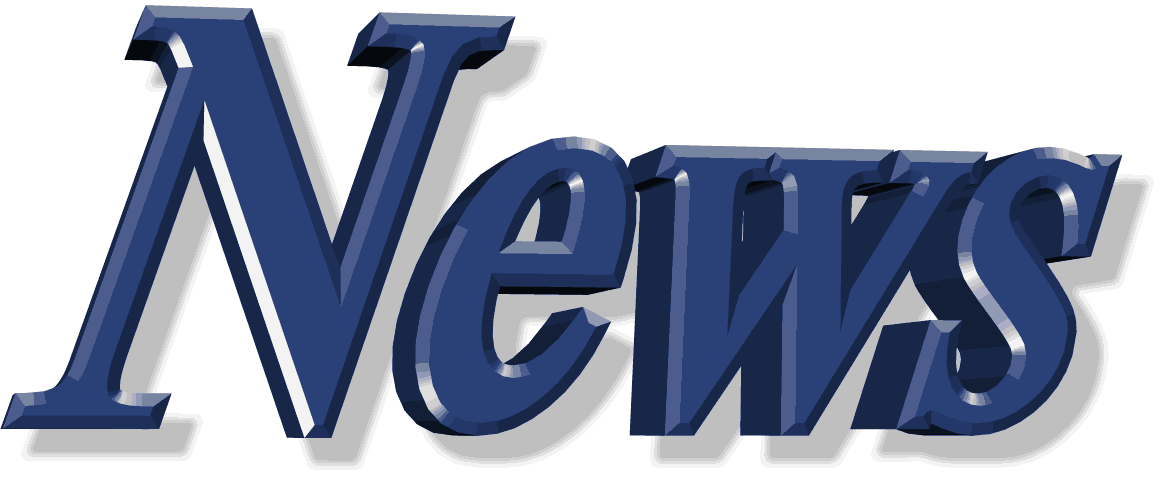 Headline: A Powerful Cyclone Is Heading For Australia's Far North Coast
A powerful category three cyclone is tracking towards Australia's north Queensland coast. Tropical Cyclone Ita is intensifying as it approaches the coast north of Port Douglas and is the most powerful storm the region has seen since Cyclone Yasi hit in 2011. Australia's Bureau of Meteorology is expecting the cyclone to make landfall late on Friday, predicting the storm will reach category four levels with winds of up to 240 kilometres an hour. It is also warning of heavy rain, damaging swells, strong currents and flooding of low-lying areas in the northern parts of the North Tropical Coast and Tablelands.
April 9, 2014
http://www.businessinsider.com.au/a-powerful-cyclone-is-heading-for-australias-far-north-coast-2014-4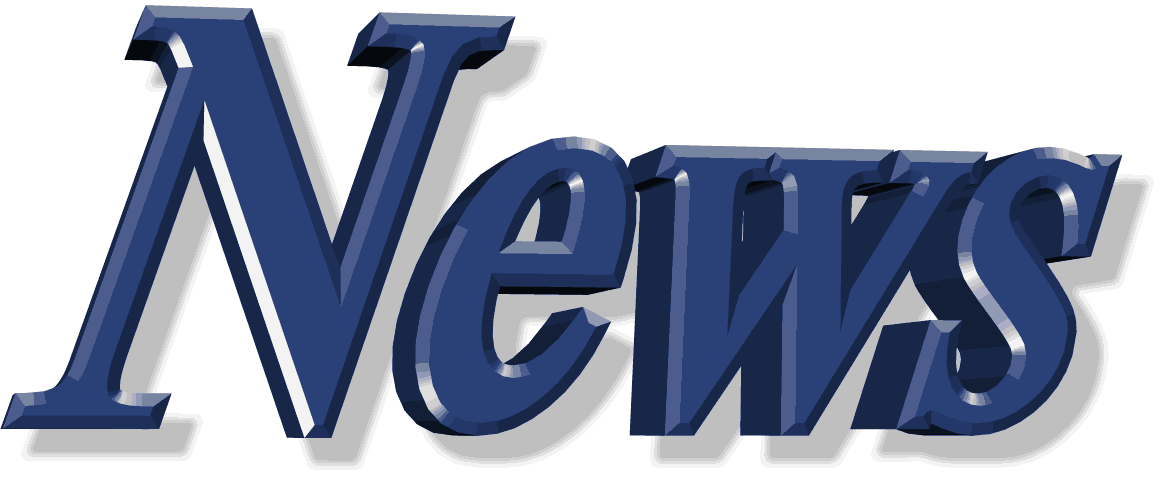 Headline:  Severe Weather Forecast: More Widespread Severe Threat This Weekend – VIDEO
April 10, 2014
http://www.weather.com/tv/tvshows/americas-morning-headquarters/severe-weather-tracker-page